Arthur Axelman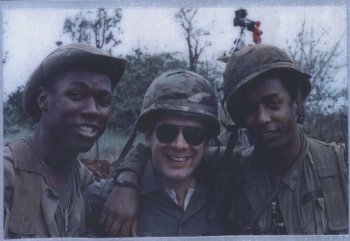 Stan Foster, Arthur Axelman & Miguel Nunez.
Arthur Axelman

So who is Arthur Axelman?
What does he have to do with Tour Of Duty you ask!

Cutting a long story short, without Arthur Axelman,
Tour Of Duty might not of happened!
Might have taken a lot longer to be made!!!
Or worse dare I say it NEVER be made at all!!!!!!!!!!!!!

Arthur Axelman is the man "who put all the pieces together" at the very beginning of the Tour of Duty story.

In 1986 Arthur Axelman was working at William Morris Agency as a television packaging agent, while his primary domain was in the sale, development and production of two-hour movies for the networks and as was then newly emerging cable companies. He realised there would be a greater remuneration for the agency and his own career if he could secure a continuing one hour series on the air, and so was on the lookout.
Network executive Kim Le Masters, then head of miniseries at CBS, asked Arthur Axelman to meet with a writer named Travis Clark. The next day Travis Clark and his friend Steve Duncan were sitting in Axelman's Beverly Hills offices.

At this meeting the two writers pitched a lot of different ideas and one was pitched as "Nam". Arthur was keen on this one as he knew that Kim Le Masters had already unsuccessfully tried to mount a ten hour miniseries about the Vietnam War at CBS, so he might be interested in this. Le Masters had, in the meantime, been promoted to Head of Programs at the network.

About the same time Arthur Axelman had course to meet with theatrical producer Zev Braun.
Braun owned a book that Axelman client Lynda Carter wanted to use as a vehicle for her CBS movie deal. Braun became an Axelman client at William Morris. Axelman brought Carter together with Braun. At this meeting Arthur also suggested that Zev Braun meet with Clark & Duncan to discuss "Nam" as a one hour series.

Soon after, Clark, Duncan & Braun and Axelman, met with CBS's head of one hour series, Greg Maday. He soon phoned Arthur to offer a development deal.
(This simply means that the network agrees to pay the writers to write a teleplay for a pilot script).

But , before this could even begin , CBS had a change of its staff and Greg Maday moved to the Comedy Division and Pat Faulstitch replaced him as head of one hour series.

They were told to re-pitch the concept to Faulstitch! The four men dutifully trooped back into CBS and pitched all over again.
It was with trepidation that they waited as others had learned of Le Masters' want of a Vietnam series and were also pitching ideas to CBS and other networks. CBS in fact did develop a second Vietnam pilot with respected writers Herskowitz & Zwick.

The next nervous Thursday was the evening that Faulstich advised the network would decide which they would pick up.

When the call came through and it was determined that "Nam" had won against formidable competition, it was pretty exciting for all concerned and Arthur had managed to secure his first continuing one hour series. At this time several dozen alternate titles were discussed as everyone agreed "Nam" had to go. Tour of Duty seemed to please everyone involved.

There was work to be done on the teleplay with much of it being over written for a television pilot budget. The script that was picked up by the network would cost $15 to $20 million. A traditional pilot cost a million to a million and a half. It was discussed doing it as a two hour but Axelman argued that if it were telecast as a two hour and didn't bring in a big audience, it would never get the chance to go to series. What was needed was a director who was also a writer who could make the necessary changes to bring down the costs and make it practical to shoot.

Former William Morris agent John Ptak (now a major international film finance specialist with CAA) suggested the writer-director Bill Norton, and his low-key approach was a success with everyone. A line producer, the person who physically makes the pilot was needed and Axelman convinced Oscar winning Ron Schwary, who was between features, into returning to TV for the pilot.

Soon after the network viewed all its pilots and chose Tour of Duty.
John Feltheimer, the head of New World, the production entity, wanted to shoot the pilot and ultimate series in Jamaica where costs were low. However, with the need for Asian extras to portray Vietnamese (which simply had no resident population in all of Jamaica), Schwary and Braun were able to convince the powers-that-were to permit them to shoot on the North Coast of Oahu, Hawaii under Norton's brilliant direction.

On September 24th 1987 CBS released 'Tour Of Duty' upon the world.

Arthur Axelman is the first to admit that with so many people playing a part in a long the chain of events that each person involved has a different view of how Tour Of Duty reached the screen. This is a 'potted history' of a more complex series of events and if anyone who was involved is not mentioned it is unintentional.
***************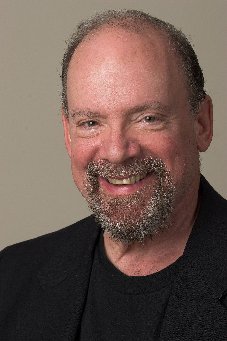 Arthur Axelman: current information: August 2009
After a 30 year career as agent-manager-producer, Arthur Axelman today has completed his fourth year teaching Entertainment Business and Law at UCLA in Los Angeles, while continuing to write, produce and act. While in development for three theatrical films, he is at work on his first novel inspired by his two decades at the William Morris Agency.
****************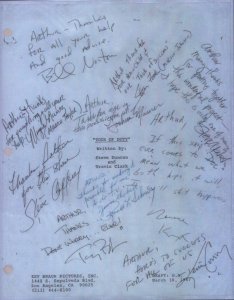 Arthur managed to get a pilot script signed when he visited the set.