A VET'S TRUE STORY
CHUCK MASKOLUNAS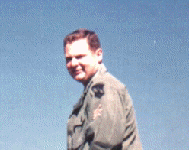 Introduction
When I first had the idea of doing these pages I really didn't know what to expect,
I received an interesting e-mail from Chuck Maskolunas who served in Vietnam.
After corresponding with Chuck for a while I asked him If he would like to share some of his experiences with others and offered him some space here on my pages.
The next pages are Chuck's memories, His story in his words.

The Arrival - Arriving in Vietnam
Chuck's Military Decorations and Badges
Rosie's story, Chuck's wife has written about a specific time period from her point of view.
Malpractise Autisum and PTSD Medical Resources A handy page of General Malpractice Resources for those seeking help.
Nursing Medical and Resources A handy page of Resources for Special Olympics & Other Recreational Programs, Histology & Licensed Practical Nurse Resources
How car motors work A Basic Overview , A handy page with many helpful resources for those interested in such motors

;