BRIAN HERSKOWITZ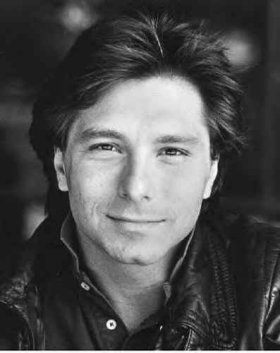 Brian Herskowitz was the Associate Producer of TOUR OF DUTY and ran the post production department, as well as writing the episode " A Bodyguard of Lies"

26 February 2001 Craig,

I've directed a short film called "ODESSA OR BUST" that's making the festival circuit here.

In any case, my job as Associate Producer of TOUR OF DUTY entailed everything from the moment the film was shot until it was on the air. That included, but wasn't limited to, getting the film from the set to the lab and overseeing the negative development, transferring from film to tape, supervising the editors and delivering the final cut for assembly.

In those days, we would shoot on 16mm film, transfer to tape and edit on the now defunct Ediflex non-linear editing system. Once the final cut was approved, we would go to an online bay and "assemble" the cut onto the master one inch tape that would eventually be used to air the show.

As the Associate producer, I would then oversee color correction and all aspects of the sound for the show. That included music, composed by Joe Conlan, the sound effects which were designed and cut by Jeremy Hoenack and Mike Payne, any ADR and walla (the background voices). I would then go to Larsen Technologies where the sound would be mixed and laid back to the color corrected master and delivered to the show.

One of the other duties I had was to work with the producer on the schedule.
A series may be shot in a week, but you need to have time to complete post production before your air dates. Scheduling becomes crucial because it effects your ability to keep new shows on the air without interruption.

In the third season of the show, I had the pleasure of writing an episode titled "A BODYGUARD OF LIES". The title came from a quote by Winston Churchill referring to leaders in war needing to be protected by a bodyguard
of lies. The story followed our regulars as they took on the new assignment of a special operations group. While supporting a platoon of combat burnouts, they happen upon a massacred village. I'm proud to say it was one of the more highly praised episodes, garnering a pick of the week by TV guide.

I've kept up with many of the people behind the scenes at "Tour". The short film I directed boasted a reunion of many of the fine technical and creative people from the show. - Joe Conlan did my music, Steve Posey was my D.P., and Mike Payne oversaw post production sound. It was fantastic having them with me after a ten year absence. After all's said and done, it was a great group to be working with and for.