LINKS
External Links
Please also note that www.hum90.com is not responsible for the content or availability of any external sites to which it links to.
The Unofficial Joshua Maurer website



http://theunofficialjoshuamaurerwebsite.site50.net
The Official Terence Knox Website



http://www.terenceknox.com/
Link to Terence Knox's new film 'An Ordinary Killer'
http://www.cdifilms.com


http://www.cult-labs.com/tour-of-duty/ April 2015 - Possibly offline


A special HUM90 report from the World Premiere of 'An Ordinary Killer'
www.hum90.com/AnOrdinaryKiller-interviews.htm
Kyle Chandler fansite
http://www.kyle-chandler.net/ - offline
The KEVIN CONROY Homepage
http://www.angelfire.com/ca4/kevinconroy/
The Unofficial Lee Majors Page



http://www.leemajors.co.uk
The Unofficial Tony Becker Fansite
http://www.angelfire.com/tv2/tonybeckerfansite/index.html site run by Rene

Official Tony Becker site



www.tony-becker.com
The John Dye Appreciation Page
Checkout Kristin Bayhan's Great Site all about John. - offline
The Unofficial Ramon Franco site
http://www.geocities.com/ramonfranco2001 Joanne's Ramon Franco site-currently offline
The Official Eric Bruskotter webpages
http://www.geocities.com/ericbruskotter2001 Joanne's Official Eric Bruskotter site offline
The Official Stephen Caffrey website
http://www.stephen-caffrey.com/ - Currently offline


http://miguelnunezjr.webs.com/





Visit the official site where you can join the fan club for only $20 currently offline

Official Stan Foster webpage
http://www.stanfoster.com/
KimDelany.org -A completely unofficial fan site for Kim Delany, with special emphasis on Philly & NYPD Blue
http://www.kimdelaney.org/

Tour Of Duty Fanpage
http://www.tourofdutyfanpage.com Deb & Andreas Tour of Duty website offfline
Zeke's Tour Of Duty website
http://www.tourofduty.de/ -The grand-daddy of the Tour Of Duty site , currently offline

Lee Russell Tour of Duty Advisors Site
http://www.geocities.com/todadvisor/todadv.html
Helpful information to fans and writers of Fan Fiction from Tour Of Duty' advisor.
The Hill 2001 Tour of Duty convention site
http://members.tripod.com/hill2001/index.html find out what went on at the first ever TOD convention.
The Hill 2001 Gathering
http://www.tonybecker2001.com/Hill2001Gathering.html
Read Joannes and others memories of the 2001 Hill -TOD convention
Vietnam related sites
A VISUALLY STUNNING SITE by Peter Leuhusen,using the images of Tim Page a photographer, journalist, and author of Page after Page: Memoirs of a War-Torn Photographer.
http://www.vietnampix.com/index.html


http://www.skytroopers.org/ -SKYTROOPERS - VIETNAM TOUR OF DUTY
Pages about DELTA COMPANY 2ND BN 8TH CAVALRY 1ST CAVALRY DIVISION (AIRMOBILE)
Tour Of Duty Fan Fiction Sites
Pidds Tour Of Duty fanfic site
http://www.pidd.homestead.com/TourofDuty.html


A TOD fan fiction site.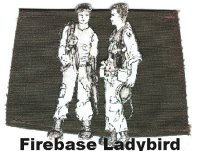 Another great Tour site with a difference fan fiction
from fans who wished the show never stopped.

DC's Tour of Duty information site,



A goldmine of well researched information to help the fan fic writer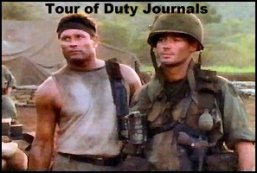 TOD related Stories by Doc and DC
Sgt.Pepper's Tour of Duty Fan Fiction - A site with Stories
By Sgt.Pepper , Pictures and loads of Info
The Official DJ Perry Fan Website - run by Sgt Pepper
http://www.djperryfanclub.com
*************
TV GOLD - http://homepage.ntlworld.com/filipek/
Find details & links to other shows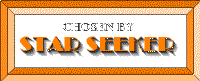 Search out more details about cast & crew members at this great site



www.historytelevision.ca.
For those of you living in Canada find out when the shows on.