Tour Of Duty.
In the tradition of PLATOON..a story of men fighting for their country--and each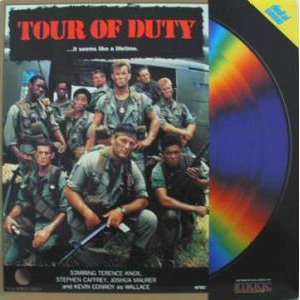 other. Vietnam, 1967.They came from all over the nation, for all different reasons. But the soldiers of Firebase Ladybird had one thing in common: their friendship, forged under fire. Some gave of themselves; others gave their lives. They were heroes, because they had to be: ANDERSON (Terence Knox), the war-weary platoon sergeant who never lost his spirit; GOLDMAN (Stephen Caffrey) , the green lieutenant with something to prove; HORN (Joshua Maurer), a war protester, forced to fight in spite of himself: RUIZ (Ramon Franco) , a new recruit who has already seen battle........on the streets of the Bronx.
Anderson leads his new platoon on a hazardous mission to destroy a hidden NVA headquarters. Outnumbered and outgunned, their initiation into the deadly reality of jungle combat is harrowing....and their chances for survival , uncertain.
Running time 93 minutes.
Tour Of Duty

ID5250NW
Tour Of Duty 2 --Bravo Company
They came from the backwoods of Georgia and the urban sprawl of the northeast. They were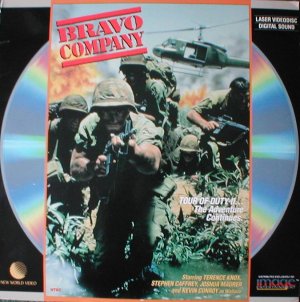 farmboys from Iowa, surfers from California, and teenagers from Anytown, USA. America was in for a sobering slice of humblepie, and these babyboomers where the tasters.
Welcome to Vietnam, 1967. A million miles from home with no return ticket and no free rides. Only the heat, the sweat, and an ugly reality staring you in the face...daily. A tropical slow-burn where the trees have eyes, bushes kill, and any false step could be your last. Under conditions like these, your platoon is family - your father, mother, guardian, saviour, and your worst enemy - all wrapped up into one mud-splattered package.
Fighting machine AND target. A cohesive unit AND a pack of feuding dogs. Teenagers playing a grown man's game. Where the object is not so much winning as it is merely surviving.

Running time 97 minutes
Tour Of Duty 2 --Bravo Company......The adventure continues
Features the episodes Pushing to Hard and Under Siege
ID6093NW
Tour Of Duty 3 --The Hill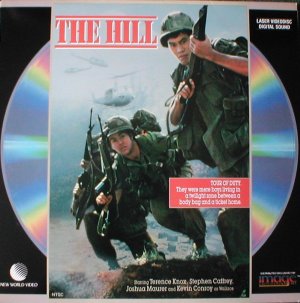 Meet the grunts of Bravo Company. Mere boys living in a twilight zone between R & R and the Ho Chi Minh Trail, between a body bag and a ticket home. They were just teenagers playing a grown man's game - where the object was not so much winning as it was merely surviving.
This is their story. The story of a platoon lieutenant, a young nurse - and the daily firefights that push them to snapping point. Of a North Vietnamse Colonel who exposes not only an all-out offensive, but also a traitor in their midst. Of a young infantryman at war with himself and the chain of command. Of the deep emotional wounds that no field hospital can treat. And of the bloody fight waged for "The Hill" which comes to symbolize the very futility of the war effort.
Both searing and touching, brutal and personal, "The Hill" is a look at the lives of a few brave men who came, who saw.....and who survived.

Running Time 93 minutes
Tour Of Duty 3 --The Hill
Features the episodes Angel Of Mercy and The Hill
ID6755NW
These are all U.S.A versions and all out of print and very rare.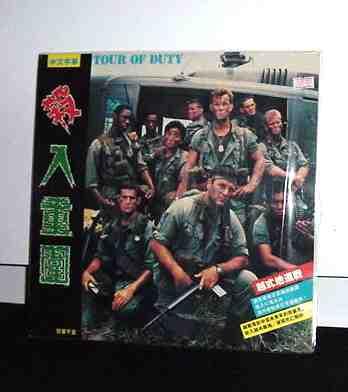 UnKnown Asian Laserdisc, (picture from ebay)
If you have any details about this please let me know