!—End Cookie Consent plugin-->
Stuart Fratkin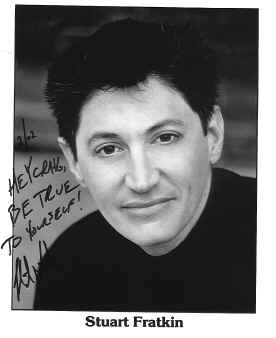 Stuart Fratkin played 'Larry Carlin' , the saxaphone player in the episode 'USO Down'.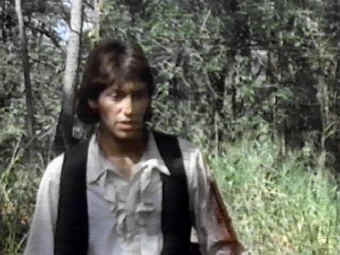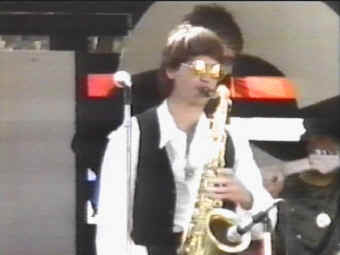 I was fortunate enough to get a reply from Stuart and here's what he had to say about his time on "Tour of Duty ".
04/01/2002
"Hi Craig,
Thanks for including me.
I have very vivid images burned into my mind when it comes to shooting "Tour of Duty".

First off, I was one of the lucky to get cast and flown to Hawaii to shoot the show.
I didn't truly appreciate it then, but when I look back on it, it was awesome.The scenery was amazing and the weed was truly spectacular!
We spent most of the time working in the jungle and the mosquito quotient was insane. The cast and crew were great, I remember working with Knox and Caffrey in a scene and thinking, "Wow, these guys are good."
Real pros, I was convinced Stephen Caffrey would go on to stardom.
At night, me and the other guest cast went dinner and basically just hung out at the hotel. After trudging through the jungle all day and working in the humidity, all I really wanted to do was chill.

The episode I was in, "U.S.O. Down", was also the Executive Producer Ron Schwarys Directorial debut, so there was a lot of excitement surrounding that as well.
I remember he rented out an entire theater to screen his new movie "batteries not included" for the cast and crew.
Even though I was only their for a week and a half, I really felt part of the "family".
One other note the other guest star Pat O' Brian danced outside of his hotel balcony naked. Ahhhh.......Showbiz "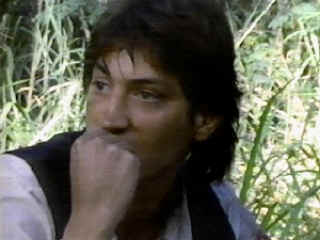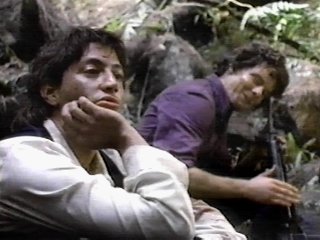 While out on a reconnaissance mission BRAVO company runs into a USO band whose copter has been downed .Bravo company have to lead the civilians to safety.
Stuart's character dies before the end of the episode, when with Long John (played by Pat O' Brian), he goes back to get his saxaphone which he left behind when they all stop to rest.
When they find it they come under fire by the V.C. and Larry (Stuart) is hit in the chest and killed.

This site is owned and maintained by Craig Blackmore. All photographs and other material used is from my private, personal collection.CopyrightÓ2000/2001 Craig Blackmore. All rights Reserved.