Terence Knox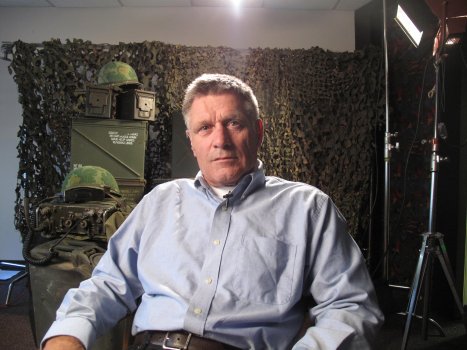 Terence Knox on the Fabulous Films DVD Tour of Duty Documentary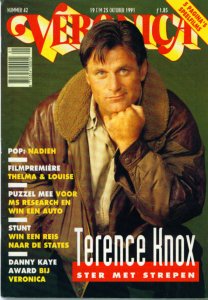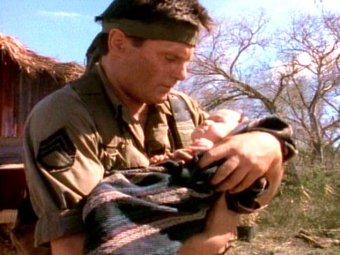 Latest News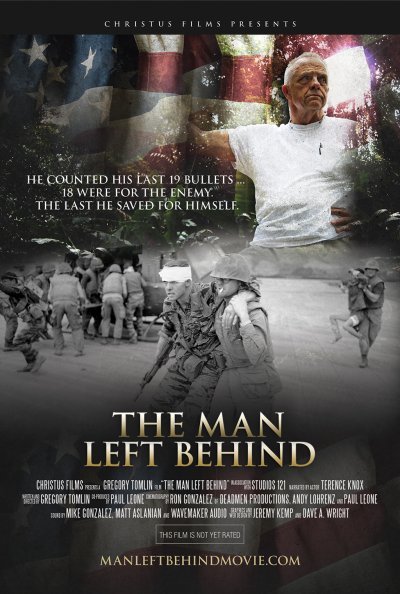 Man Left Behind
Terence Knox has narrated the film - The Man Left Behind
Christus Films
is currently
seeking a distribution deal
on a documentary that was filmed on location in Vietnam in December 2011-January 2012. The film, which originally was to follow three veterans returning to Vietnam, each with his eldest child, was narrowed to focus on one family (a father, wife, daughter and sons). Camera crews followed Col. (Ret.) Paul Longgrear and his family as they explored Vietnam and Paul's experiences there in 1967-1968 and 1969-1970. It is a film that explores the memories of the loved and lost, faith and forgiveness.
The film was written & directed by Gregory Tomlin , co-produced by Paul Leone.
DECEMBER 16th Update
Christus Films

have had a significant number of people asking for the film. Therefore,

they

have chosen to make a limited number of pre-release copies (500) available.
If you would like a pre-release copy of The Man Left Behind, please send a check or money order for $21.99 plus $4.00 shipping and handling to Christus Films, LLC, at 5224 Post Ridge Drive, Fort Worth, Texas, 76123. Or you may call 817-798-9260 to order the film. We cannot accept credit cards at this time. The film is also only available for Region 1 (the United States) at this time
Please use the links here to find out more about the film and keep up to date with the film
http://manleftbehind.christusfilms.com/
http://www.christusfilms.com/
"

The young wounded soldier in bottom of photo is the old warrior in the top. That photo appeared in the

Memphis papers 2 days after the famous massacre and was the first indication his family had that he was alive!
43 years later, cameras follow him back to Vietnam in search of the remains of his fallen friend.
I narrated the film, and was honored to do so.

"




Terence Knox

August 2012 - Terry receives award from Vietnam Veterans of America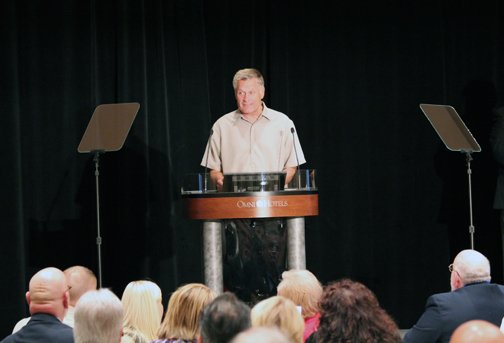 Picture used with permission
Terry was a featured guest at the Vietnam Veterans of America's National Leadership Conference in August 2012. Along with fellow Tour of Duty actors Stephen Caffrey and Tony Becker, Where he and his fellow actors received the VVA's President's Award for Excellence in the Arts
Please use the link below to The Official Terence Knox website for more information and photographs of the event
http://www.terenceknox.com/vva.html
Terence Knox and Tony Becker in The Hunters
Terence Knox and Tony Becker in The Hunters

Tony Becker gives Terence Knox a cake on the set of The Hunters,,,,,but it doesn't quite go to plan

Movie trailer for GILA!


Terence Knox played the Sheriff in this 2012 Movie.
Here's a spoiler-coated synopsis straight from IMDB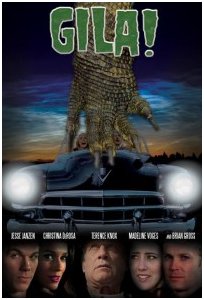 The movie opens with a young couple parked in a bleak, rural locale pondering their future, A giant gila monster attacks the car, sending the young couple running for their lives. Chase Winstead , a young mechanic and hot rod racer and his girl Lisa (Madeline Voges), meets up with Chase's former nemesis, Waco Bob (Jesse Janzen) and his sidekick Carla (Christina De Rosa). Prompted by calls from Mayor Wheeler (Gerard Pauwels) ,The local Sheriff (Terence Knox)enlists the help of Chase, a young mechanic and hot rod racer, locates the crashed car in the ravine and finds evidence of the giant lizard. They attempt to destroy the lizard, but that only emboldens it. The creature continues to prey on the small town. It starts to head for the Winstead homestead, However, Chase packs his prized hot rod with nitroglycerin and rigs it to speed straight into the monster, terminating the lizard in a fiery explosion and heroically saving the town.
Gila Trailer for American Film Market

The Hunters

Terence Knox starred in "The Hunters" along side Tony Becker a film for 'Humal Productions'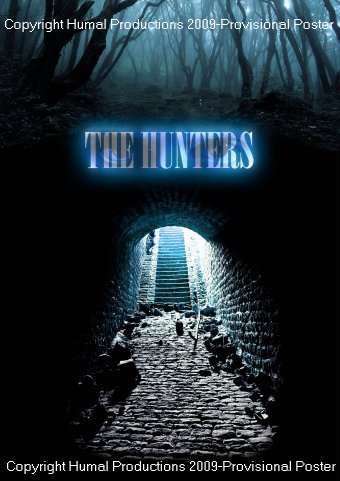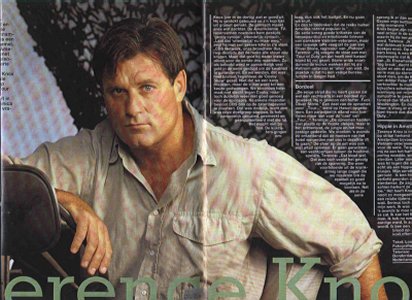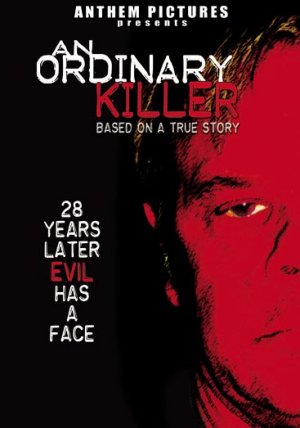 DVD cover for "An Ordinary Killer"...
The release date for it was March 14th, 2006 and is
available at most rental and retail stores.

Latest News August 2009
Terence Knox is scheduled to start shooting "The Hunters" along side Tony Becker a film for 'Humal Productions' .....shooting is due to start in November 2009 in France & Luxembourg.
Terence Knox is on-board "A State of Hate," as is Tony Becker, who reprises his role of Detective Ben Bannister from An Ordinary Killer.

The film is inspired by a true story of the Michigan Klavern of the Knights of the Ku Klux Klan and its leader, Grand Dragon Robert Miles, a very charismatic, yet hateful man .
The backstory is the murder of a beautiful young black woman, who was a member of the only black family in 1976 smalltown Michigan (where segregation and racism was alive and well).
DJ Perry is the lead and reprises his role as Michigan State Police Detective Lynn Kendall
An Ordinary Killer is being re-released by Entertainment One Group into retail outlets and home video/DVD stores .
The artwork has been retooled.
The DVD release also coincides with the national release of the book of the same title.

The film will get a limited theatrical run in Michigan, then could go wider if it catches a wave of audience approval.
A true drama of a young mother's life snuffed out by a vicious angry man. Taking nearly three decades to
solve with an unexpected piece of evidence.
Starring:
Terence Knox as Det.Sgt. Ben Bannister
DJ Perry as Det.Sgt. Lynn Kendall
Charles Matthau as Det.Sgt. Mark Peyton
Chris Nendick as Det.Sgt. Steve Hersh
Dan Haggerty as Det.Lt. James LeBaron
Terry Jernigan as Det.Sgt. David Sheridan
July 2006
Wild Michigan
Talmarc Productions announces that filming began November 2006 in Santa Fe, New Mexico.
Family/thriller/adventure - A young boy learns of courage and faith in the wilds of 1870's Michigan when an escaped circus tiger stalks and threatens his family!


CAST
Buck Taylor - Rugged Bill
Dan Haggerty - Jake
Terence Knox - Gerald
DJ Perry - Daniel
Tim Abell - Paul
Rance Howard - Old Ben
Clint Howard - Ely
Lana Wood - Opal
Anthony Hornus - Preacher Collins
Thadd Turner - Sheriff Folger
Darian Weiss - Young Ben
Wyatt Turner - Billy
Dean West - Henry Hawkins
Terry Jernigan - Cal
Tommy Dipple - Circus Crewman
John DeMarco - Tom Fagan
Brian Merrick - Jesse
Curtis Hall - Johnny Hawkins

PRODUCTION AND CREW
Producer - DJ Perry
Producer - Thadd Turner
Co-Producer - Anthony Hornus
Associate Producer - John DeMarco
Director - Jeff Kennedy
Story - DJ Perry
Screenplay - Thadd Turner
Cinematographer- Stephen M. Lyons
Editor - Dennis Therrian
Unit Production Manager - TBD
Costume Designer - Scarlett Jade
Key Make up - Myke Michaels
Stunt Coordinator - Thadd Turner
Special Effects - Bill Bishop
Wrangler - Tommy Dipple
Period Tack and Saddles - David Carrico
April 2005
The Commemorative DVD "Beyond Ordinary" ,The Making of An Ordinary Killer is now available to buy.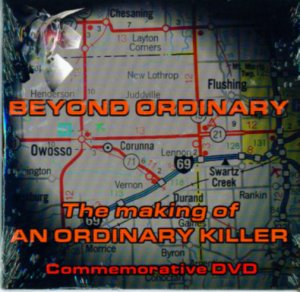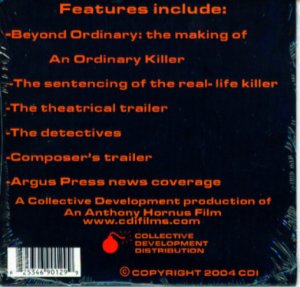 You need to send a check or money order for $17.95 ($14.94+$3.00 S&H)
Along with your name address and the name of the DVD you are ordering to :
CDI Films
1626 Holly Way
Lansing,
MI 48910
******
The official website for An Ordinary Killer is online in which Terence Knox stars as Detective Ben Bannister,
HUM90 was represented at the World Premiere in November 2003 and our intrepid reporter Sgt Pepper was able to interview the writer, director & stars of the film. This of course meant she got to met her favourite actor Terence Knox.
You can read her special report at the HUM90 mini site especially built for the film premiere.
An Ordinary Killer
The screenplay was written by Anthony Hornus, who followed the investigation as a journalist since it was re-opened in the mid-90's. CourtTV and A&E networks are currently developing documentaries on the recently solved case; An Ordinary Killer, L.L.C. is producing this engrossing, enlightening film.
Filmed on location in the towns of Owosso and Corunna, Michigan (including the actual murder site and courtroom where sentencing was handed down), this picture is a testament to the life of an innocent woman whose life was suddenly and brutally taken away, and the efforts of law enforcement and an entire community to bring the killer to justice.
http://www.cdifilms.com
'While "An Ordinary Killer" deals with the dark side of human nature,
there is also courage and strength (from the victim's family and friends) in the face of life-shattering grief, and dedication by law enforcement. The result proving that with perseverance, modern technology and a little luck, good can indeed triumph over evil'
Terence seems to have had an impact on the people he worked with
"I had the pleasure of producing and acting with Terence and I have to say that "I love him!"................"Terence, is really a wonderful actor."......
DJ Perry ,
Producer of An Ordinary Killer

...."Terence is wonderful in this film and it may kickstart his career......"
Tony Hornus,
writer-director of 'An Ordinary Killer' (Based on a True Story)!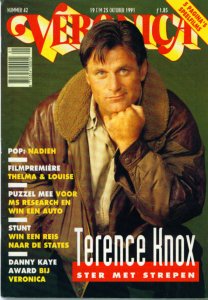 Terence Knox talks about his great time during the shooting of the television series Tour of Duty.
This interview appeared on "Typical 90s", a Dutch TV series, on January 27, 2003.

Actor - filmography
Byer's Bog..........Sam .....20??
Race to Judgement (previously known as -A State Of Hate).......Detective Ben Bannister...2014
Gila! - The Sheriff.....2012
The Hunters.......Bernard...2011
Renovation ......Frank......2010
A State of Hate ...2010 (pre-production) reprising the role of Ben Bannister
Shattered Glory 2008 .... Pete
Ghost Town: The Movie 2007 .... Mayor Emerson Rogers
Obsession 2006 .... Sam Preston
Wild Michigan 2004 .... Uncle Popo
Wanted -tv show - episode - Sex Pistols-2006
An Ordinary Killer - 2002 .... Detective Ben Bannister
Space Banda -2001.... Fardum Gaspro the Bounty Hunter
At Face Value -1999.... Construction Foreman
Emergency Room 2 -1999
"Rescue 77" 1999 .... Griffith
Love in Another Town-1997.... Mike.. aka Barbara Taylor Bradford's 'Love in Another Town'-1997
University Blues - 1996
919 Fifth Avenue - 1995... aka Dominick Dunne's 919 Fifth Avenue (1995) (TV)
Stolen Innocence - 1995.... Jed Harris
The Invaders -1995 mini Series ...Coyle
Under One Roof -1995 - TV Series .... Matt 'Siggy' Sigalos
The Flight of the Dove -1994 .... Jonathan 'J.B.' Brandels...also known as 'The Spy Within'
The Road Home, -1994 TV Series .... Jack Matson
Poisoned by Love: The Kern County Murders -1993 as .... Bobby Ballew.... aka Murder So Sweet
Children of the Corn II: The Final Sacrifice -1993 .... John Garrett
Forever - 1992 .... Wallace Reid
A Mother's Right: The Elizabeth Morgan Story, - 1992.... Eric Foretich
Overexposed - 1992.... Nick
Lucky Day - 1991.... Nick
Tripwire - 1990.... Jack DeForest
Angel of Death - 1990.... Vince
Snow Kill - 1990.... Clayton Thorpe
Unspeakable Acts - 1990 .... Dan Casey
Distortions - 1987.... Paul Elliott
"Tour of Duty" - 1987 TV Series .... Sgt. Zeke Anderson
Murder Ordained - 1987.... Martin Anderson
Mighty Pawns - 1987.... Steve Grenowski
The Offspring - 1986 .... Burt...
Rebel Love 1986 .... Hightower
"All Is Forgiven" 1986 TV Series .... Matt Russell
Chase - 1985.... Craig Phalen
J.O.E. and the Colonel - 1985 .. Dr. Michael Rourke... also known as Humanoid Defender (1985) (TV)
Truckin' Buddy McCoy - 1984.... Buddy
City Killer - 1984 .... Leo Kalb
Lies - 1983.... Eric Macklin
Heart Like a Wheel - 1983.... Jack's Friend
Circle of Power - 1983... aka Brainwash (1983) ... aka Mystique (1983) ... aka Naked Weekend, The (1983)
St. Elsewhere -1982 TV Series .... Dr. Peter White
Used Cars - 1980.... Roose

Notable TV Guest Appearances
The Agency - March 2002
Philly -2001 playing Detective Al Stein in "Live and Leg Die"
Six Feet Under - 2001 playing "Larry Wadd" in episode: "An Open Book"
Walker, Texas Ranger - 2001
Any Day Now - 1999
Rescue 77 -1999 playing Griffith - 1999
Pensacola: Wings of Gold playing "Lt. Col. Dan Ballinger" in 1997
The Burning Zone - playing Major Reed -1997
Pacific Blue -1995 playing Zack Torrance - January 1997
High Tide - 1994 playing Martin Cavanaugh - 1996
The Pretender - 1996 as Tom Matthews - October 1996
Murder One - as Douglas Fournier - April 1996
SeaQuest DSV - as Commander VanCamp - 1995
Traps - 1994
Silk Stalkings - as John Penner - November 1993
Lois & Clark: The New Adventures of Superman as Jason Trask - November 1993
Cobra - 1993
Reasonable Doubts as Elroy Bunch, Kay's killer -1992
Midnight Caller in 1990
The Hitchhiker as Leon - 1990
The Twilight Zone - as Thomas Bartin - 1988
Sidekicks as Mr. Teckett - February 1987
St. Elsewhere ....playing Dr. Peter White - 1986
Murder, She Wrote - as Steve Pascal - 1985
Hotel as Fred Hampton - 1985
"V" playing Alan Davis -1985
The Match Game/Hollywood Squares Hour -1983 playing a "Guest Panelist"
The Dukes of Hazzard as Rafe Logan - 1981
Knots Landing - as Officier Bright - 1981