UK FANS
Great News For all Tour Of Duty Fans, UK based or worldwide
You can now order Tour Of Duty on Region 2 , with the ORIGINAL MUSIC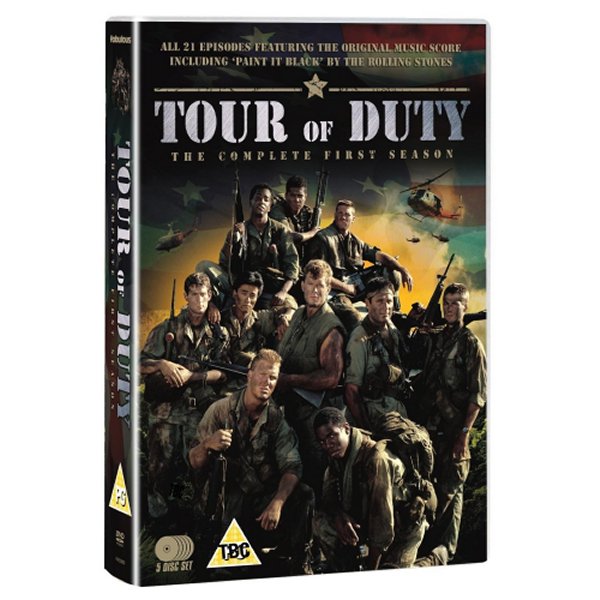 Tour of Duty on the UK's screens.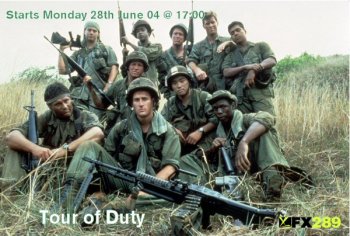 (available on Sky & Telewest)
*********
FX289 had the UK rights to Seasons 1, 2 & 3 of Tour of Duty.
The original theme music 'Paint it Black' is used as the opening sequence.
The original music was replaced for seasons 2 & 3.

*********************
FX have finished showing Tour Of Duty at the moment but if you liked the show and would like to see it return send them an e-mail to let them know.
They have had some positive feedback from the show and the ratings have been a positive sign so send FX289 and e-mail and let them know how much you have enjoyed the show just to make sure
they show all 3 seasons again.
They also have a forum on the FX website where you (once registered) can vote for your favourite show and post a comment about it. Why not pop over there and tell them how much you miss the show.
ContactFX@fox.com






*********************
HOME