Born in New Jersey , he attended West Orange High School and Sarah Lawrence College , where he obtained a B.A. degree in political science and appeared in many student stage productions. He also appeared professionally at the Whole Theatre Company. After college he set out on a short trip to Europe and ended up staying in Paris for eight months, partially supporting himself with modelling jobs. Responding to a premonition, he went straight from there to Los Angeles, and within two weeks was cast in TOUR OF DUTY. He enjoys writing and studying foreign policy, and currently lives in Los Angeles.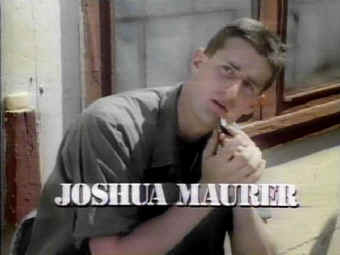 For more info about Joshua please visit :
The Unofficial Joshua Maurer website



http://theunofficialjoshuamaurerwebsite.bravehost.com/index.html
Copyright © 2001/2009 Craig Blackmore.
All Rights Reserved.